Read and watch here.
There is nothing particularly surprising about this since the Anglican church seems to have an obsessive interest in making broad declarations about things over which it has no control or influence. When Anglican leaders are not parading their impotence by Making Poverty History or demanding justice on behalf of the climate, they are, with no medical knowledge whatsoever and a diminished confidence in the efficacy of prayer to heal, trumpeting that AIDS is to be banished by 2030. But why AIDS?
As you can see from the following chart, heart disease kills five time the number of people as AIDS. Even diarrhoea kills as many people as AIDS. Why isn't the Archbishop of Canterbury telling us what a great privilege it is to be invited to give a message on the fight against diarrhoea?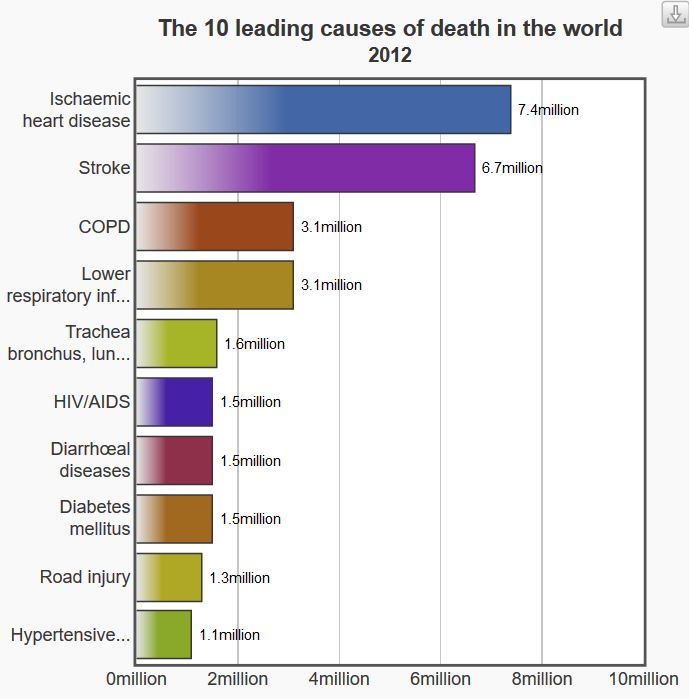 The reason, I suspect, is that, in a similar vein to Romans 1:18-32, as the church's interest in eternity has waned, so its interest in sex – homosexual sex in particular – has increased, attracting a disproportionate number of homosexual clergy.
Although AIDS can be spread through heterosexual contact, the preferred way to contract it is still through homosexual activity. As this article points out, homosexual men are "more severely affected by HIV than any other group in the United States."
So for Anglican leaders, combating AIDS is a species of group self-interest.