Earth Day is almost upon us, so Fred Hiltz, Mark MacDonald and Susan Johnson have pooled the considerable resources of their little green brain cells to pray for it.
Jesus' Resurrection has become a handy illustration of what really matters: spring is just around the corner!
As we celebrate this great mystery we recall how he helped us understand death and resurrection using the image of a seed planted and coming out of the earth as a new growth—budding, bursting, blooming, bearing beautiful fruit.
And:
Our churches are committed to responsible stewardship of the earth.
That's why the ACoC is demolishing so many of them.
The Carbon Pariah receives an honourable mention, even though the ACoC is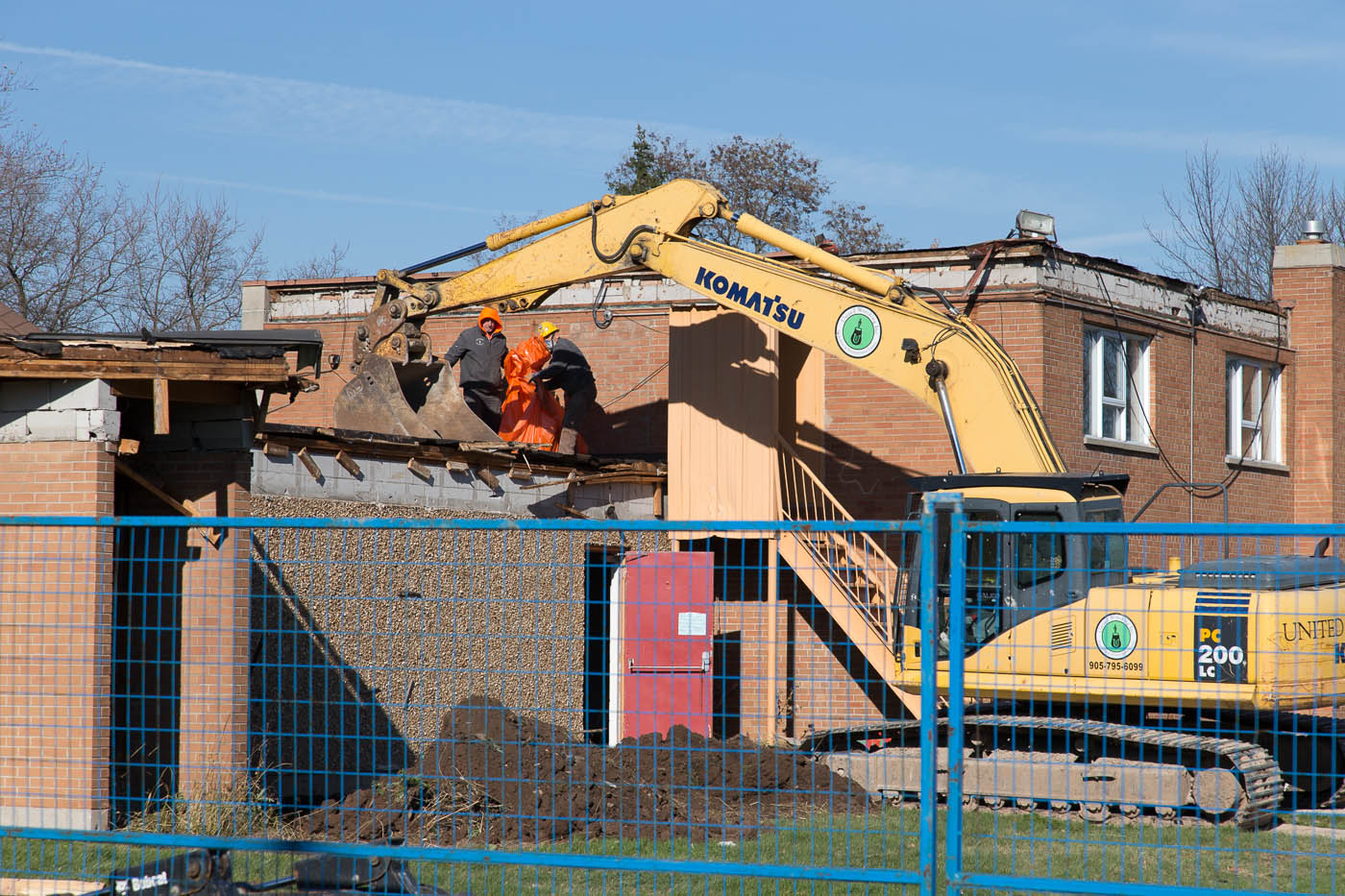 using diesel fume spewing bulldozers to demolish its churches:
We recommend that you or your congregation get involved with the Faith Commuter Challenge, a creative way to reduce your carbon footprint and raise awareness of the impact of our actions
Naturally, we have muddled – twisted, really – wording to prompt right Gaia thinking: world – as in "for God so love the world" here seems to mean "earth" rather than "people":
Through our Lenten Journey to Easter we have been reminded once again that Jesus offered his whole life and death for the love of the world
Speaking of God, Hiltz doesn't, he refers to Creator instead, an Indigenous metaphysical replacement that Hiltz seems more comfortable with these days. Or perhaps he is referring to the process of Darwinian evolution.
Likewise, as far as I know, Father and Son have not made guest appearances in a Hilztian prayer for decades and, by the end of the prayer, the Holy Spirit has metamorphosed into "Spirit One"; who was Spirit Zero, I wonder?