From here: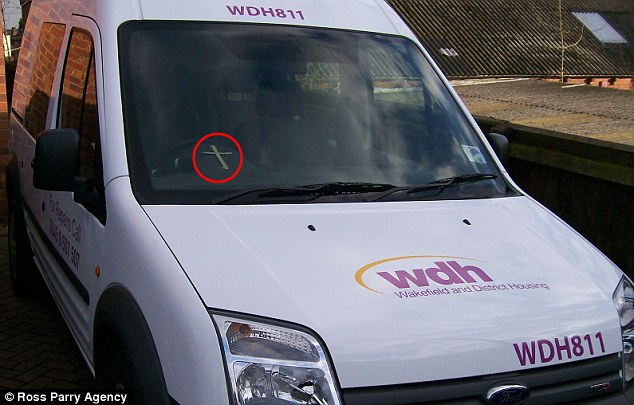 An electrician faces the sack for displaying a small palm cross on the dashboard of his company van.

Former soldier Colin Atkinson has been summoned to a disciplinary hearing by the giant housing association where he has been employed for 15 years because he refuses to remove the symbol.

Mr Atkinson, a regular worshipper at church, said: 'The treatment of Christians in this country is becoming diabolical…but I will stand up for my faith.'

Throughout his time at work, he has had an 8in-long cross made from woven palm leaves attached to the dashboard shelf below his windscreen without receiving a single complaint.

But his bosses at publicly funded Wakefield and District Housing (WDH) in West Yorkshire – the fifth-biggest housing organisation in England – have demanded he remove the cross on the grounds it may offend people or suggest the organisation is Christian. Mr Atkinson's union representative said he faces a full disciplinary hearing next month for gross misconduct, which could result in dismissal.
As you can see, the cross is so conspicuous and, after all, there is nothing quite so damaging to an organisation's reputation than the insidious allegation that it might be "Christian"; the mere act of writing that makes me want to disinfect my keyboard. I'm surprised that Atkinson wasn't charge with sedition – or, at the very least, a public order offence.