Hold up a sign to declare your opposition to it.
Here is Anglican Primate, Fred Hiltz, doing his bit to stamp out sexual and gender-based violence.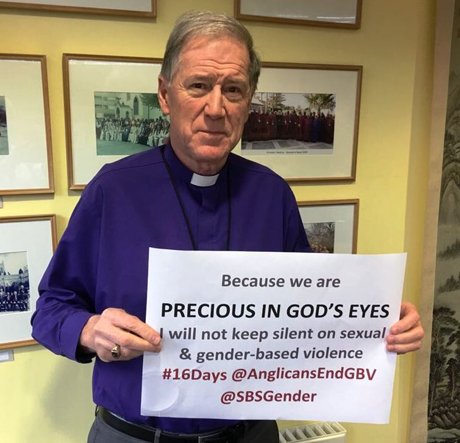 The BDSM community must feel so excluded.
The alternative to this vacuous ecclesiastical virtue signalling might be to proclaim the gospel of Jesus Christ – you know, the real one where Jesus wants to transform us, not the watery ACoC version dedicated to affirming us and all our desires no matter how murky.