The Scottish Episcopal Church voted recently to approve same-sex marriages. At the last Primates' meeting, TEC, which also marries same-sex couples, had to suffer the consequences of their action, including not participating in formal Anglican Communion meetings or voting on decisions related to policy or teaching. Neither of these were enforced and TEC representatives continued to vote and gabble incontinently to their hearts' content.
Now the same consequences may be imposed on the Scottish Episcopal Church. Its leaders must be shedding many tears at the prospect of being similarly afflicted. Tears of laughter.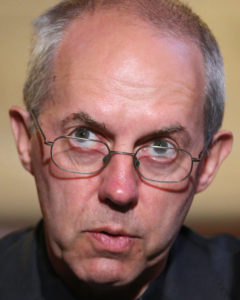 From here:
The Scottish Episcopal Church is likely to face 'consequences' from fellow Anglicans for its decision to allow gay marriage.

Senior figures from around the worldwide Anglican Communion, including from the largely conservative global south, will meet in Canterbury next week and are expected to impose restrictions on the SEC after the vote permitting same-sex weddings last June.

At the last meeting of global Anglican primates in January 2016 The Episcopal Church (TEC) in the US was handed the same 'consequences' after they permitted same-sex couples to marry.

Church figures at the time stressed they did not amount to sanctions or a punishment but meant representatives from TEC could not represent the 80-million strong Anglican Communion on formal bodies or vote on decisions related to policy or teaching.