And in Vancouver March 7th.
Register here:
We have the privilege of hearing from the Most Rev Dr Peter Jensen, General Secretary of GAFCON and Retired Archbishop of Sydney, Australia; and the Most Rev Peter J Akinola, founding father of GAFCON and former Primate of the Church of Nigeria, Anglican Communion.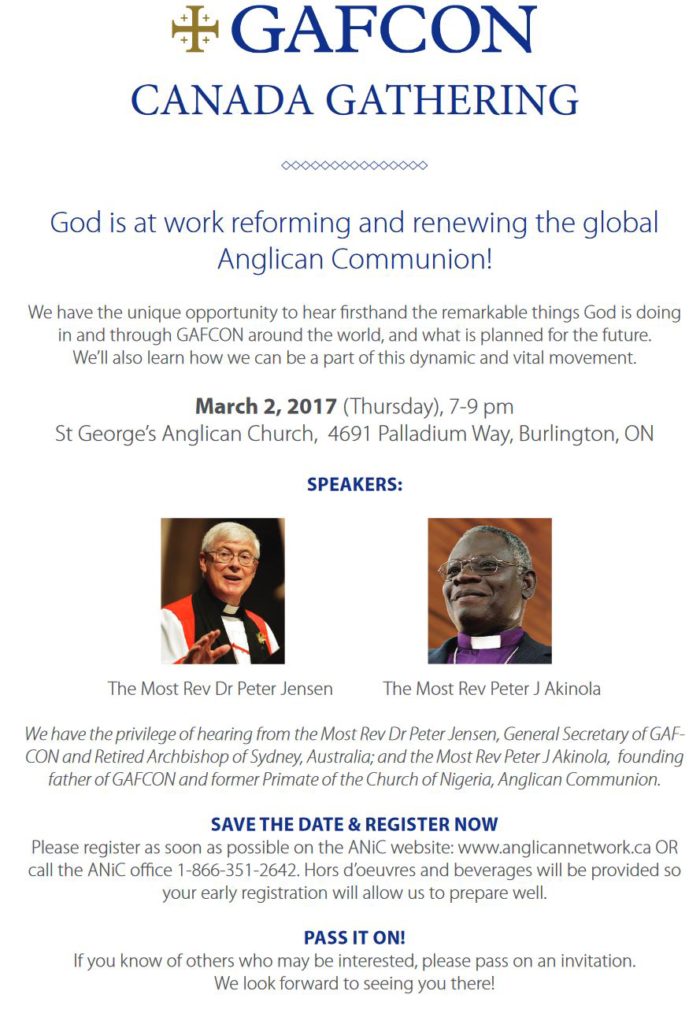 When I attended the last talk Peter Jensen gave in Burlington, I discovered to my delight, that he likes to insult people and even entire nations – he informed me the Welsh are no good at rugby, for example – although he insists that for Australians, insults are an expression of endearment. In case anyone is wondering, I'm not Australian.