The diocesan paper reports:
Conversations on the Marriage Canon
The Diocese of Huron is in the midst of a consultation about the proposed changes to the Marriage Canon. The first of these consultations have taken place and several more are planned throughout the diocese.
As the diocesan Marriage Canon Task Force reports in this HCN edition, a question raised at some of the first deanery gatherings was, "Does our input matter?", and related to that question there were comments such as, "It feels like the decision has already been made."
For those who question the impartiality of the decision makers in the diocese, this image, accompanying the article, of diocesan leaders conspicuously marching across a rainbow crossing brandishing crosses and an umbrella should leave little doubt in any mind whose neurons are still firing: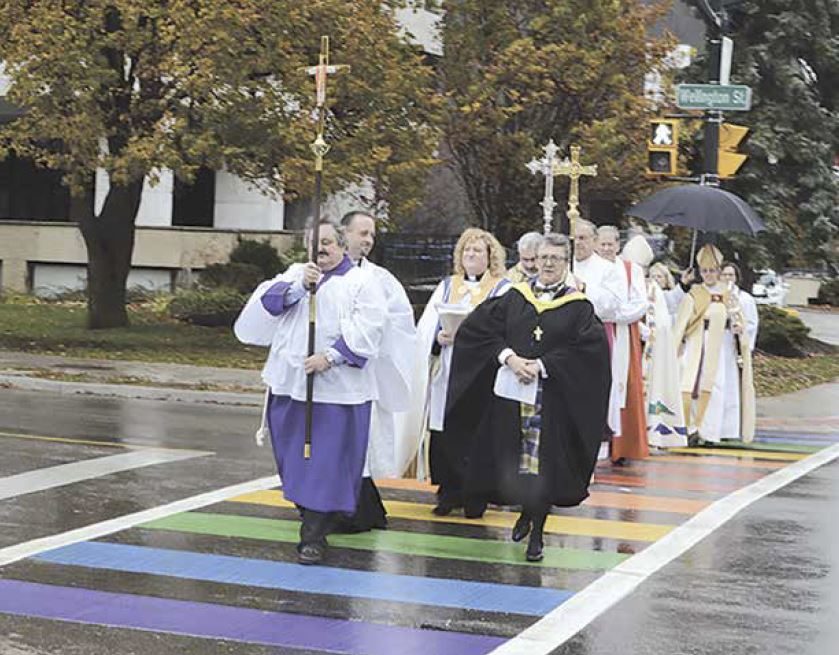 Of course your input matters. As long as it supports same-sex marriage.
Of course the decision to marry same-sex couples hasn't already been made. Yes, we may already be doing it but that doesn't mean we have decided anything.